I.C.O.
Here's a look at what I've concocted thus far. Before I color though, I want to get input on how they look and if there's anything I could change up. I think they look fine as is but just want to make absolutely sure. I'm not looking for radical changes just small tweaks to find any inconsistencies with armor detail and all.
Hope you all had a great New Year!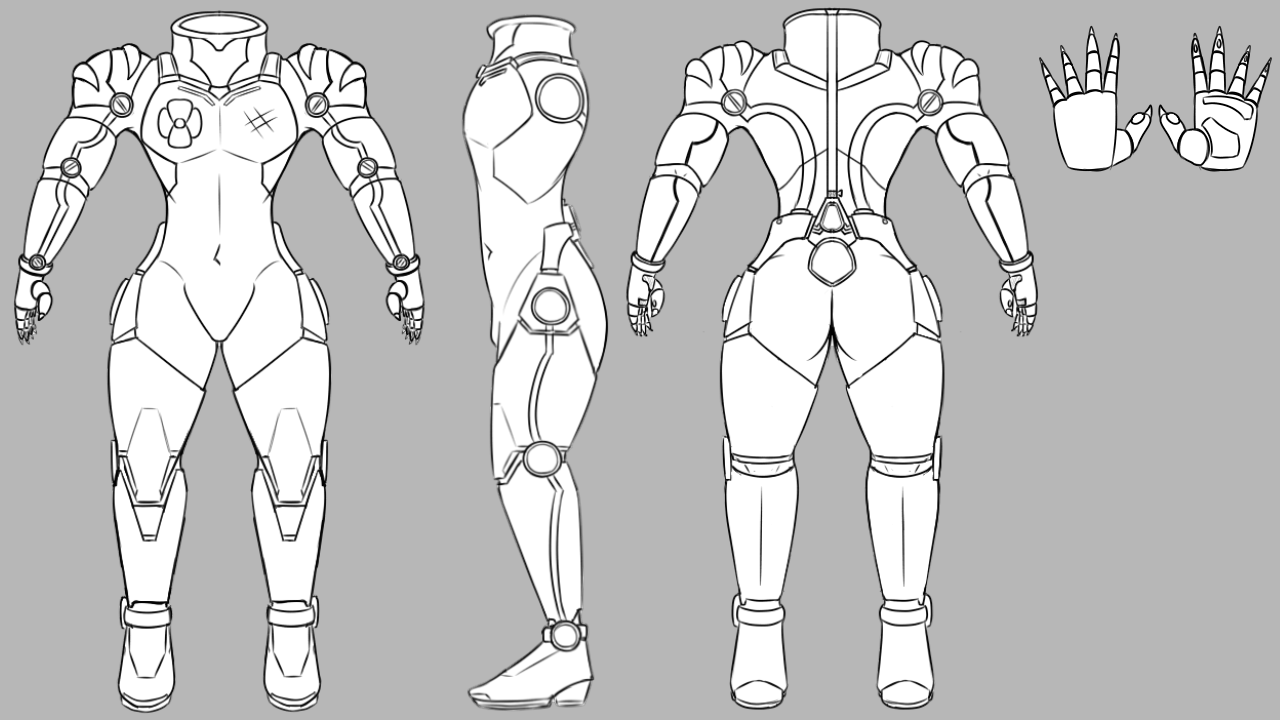 Comments
Log in with itch.io to leave a comment.
I loooove the sharp claws for the gloves! This suit got some HIPS tho damn
The shoulders give me samus vibes.